High quality heat resistance 3M adhesive hook and loop tape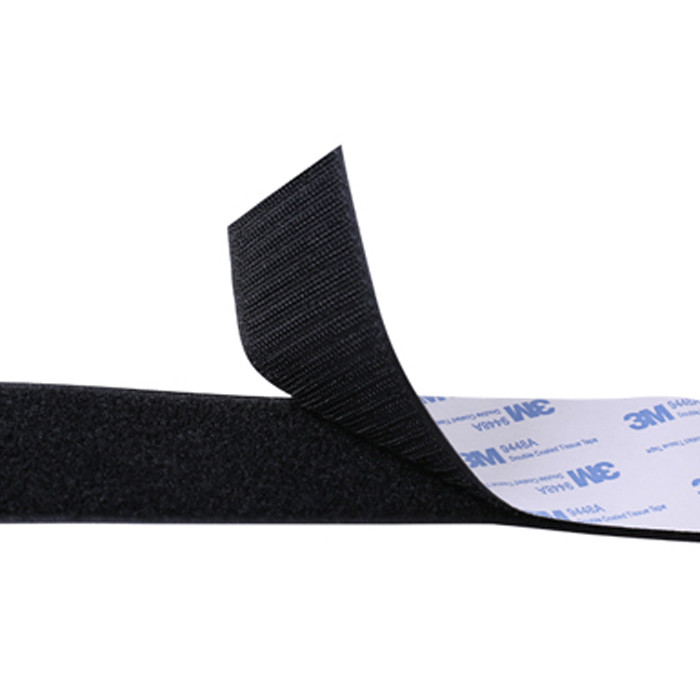 The 3M adhesive hook and loop tape is a combination of the fluffy surface of the hook and loop through the imported hot melt adhesive.

Compared with the usual hot melt adhesive, this glue has an absolute advantage, so the quality problem can be greatly guaranteed. At the same time, the Velcro not only very flexible that can make corresponding production according to the different needs of customers but also diversity,it could better meet the customer's need . And for the manufacture of Velcro, the whole process the staff are very rigorous and do not allow any mistakes to bring the best quality to the customer.
Because of its low price and stable quality, the 3M adhesive hook and loop tape can be widely used in various fields, from electronic equipment to landscaping. It has been innovated on the ordinary hook&loop, and it has solved the problem that the original hook&loop has poor adaptability to the environment. At present, the hook&loop is completely waterproof, and it can maintain high stickiness even in rainy days. The use time is also higher than the ordinary hook&loop, and then the most special is that it has a qualitative leap in high temperature and low temperature resistance, mostly used in medical and industrial applications.

At present, it has a good market share, and the quality has been well guaranteed. It has become a leader in other industries, and the hook&loop will develop to a higher level and bring convenience to more people.