Liyao nylon hook and loop dyeing process introduction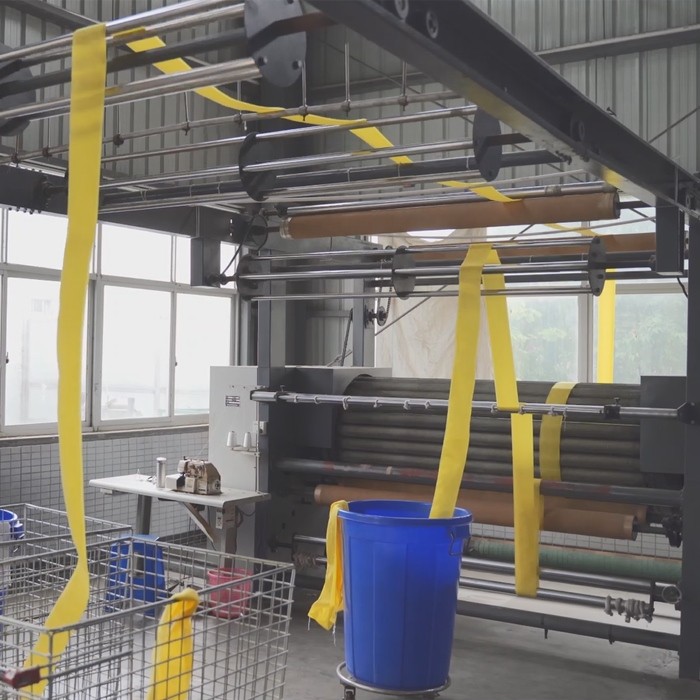 Nylon hook and loop is one of the most commonly used products that everyone knows. There are many things that can connect with hook and loop. Baby products and clothes we use, there are basically hook and loop on this. It looks very unsightly is in the eyes of everyone, but it is very different when use it, because of its effect and effectiveness. In the industrial products, there is no substitute. There are other things that can't replace the hook and loop. The hook and loop looks really simple. It is only made up of the combination of the rough surface and the hook surface. Only constitutes a tearing force that can stick two different objects to one another. The effect is really great.
The hook and loop that we usually use, the dyeing process technique is not too high, and the product of asking for great is to be more demanding for color. However, the hook and loop we produce is mostly exported. It is used more in foreign countries and is also very common. Whether it is on clothes, shoes or handbags, there are products of our company.
The nylon hook and loop dyeing process is also more focused. Producing so many products, every step of the hook and loop is strictly checked, before we sale them to customers. Everyone likes it.
1, Convenience
With this product, you can stick a lot, which is convenient. Just use this adhesive hook and loop, it can be easily transported by sticking, and it is also very convenient to use. Some things that you can't take can be held by this.
2, Protective
For protection, it is soft itself, so in the process of collision, if you use this adhesive hook and loop, it can play a buffering role and reduce the force, so it is equivalent to a protective film, make the product more convenient to use.
Viscosity contrast:
The product itself is a viscous product, and for the viscous, it can basically stick to all products, and for the daily necessities, it is a good fit. For the viscous, as long as it sticks, unless it is used with a lot of strength, it will not fall.
Processing method comparison:
Equipment commonly used to process adhesive hook and loop can be used to process ordinary adhesives or to process back-to-back.
Ordinary adhesive processing is a backing that can be processed from 12.5mm to 200mm wide. If it is not in between, it cannot be processed by ordinary adhesive. In general, ordinary adhesive processing can process the following materials: ordinary hook and loop adhesive, velour backed adhesive, plastic hook backed adhesive, etc.
Back-to-back processing is a slightly complicated process. The materials commonly used for processing include: plastic hook with velour, ordinary hook with velour, and ordinary hook with ordinary loop.